The UK economy is very volatile at the moment, which has a direct impact on the banking sector. With the instability surrounding Brexit, lenders are generally tightening their strings and restricted the amount of finance they're willing to give to British businesses. Inflation has also been rising which is another concern, as higher household costs and business expenditure often leads to an increase in debt.
High street banks have been reducing eligibility for some time, especially to new businesses in desperate need of capital. This has led to a booming alternative finance market, offering what banks would deem 'high risk loans' to start-ups and businesses without years and years of accounts. So, is it getting easier to get a loan? The answer depends which lender you're applying to.
Loans from finance-brokers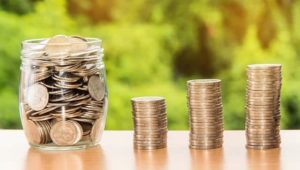 A business loan broker can help companies secure finance from a range of lenders and financial institutions. If you've applied before but been rejected by the big banks, finance-brokers can match you with the ideal business loan. Depending on the industry you work within, sometimes it is more effective to lend from a dedicated loan company or finance provider which specialises in loans for your type of business.
A loan broker can search through all the available loans your business is eligible for, and recommend the best deal. So if you're tired of rejection and the long application process of the high street banks, contact a commercial finance broker.
Alternative Finance Lenders
The primary reason it's becoming easier to secure a loan is because of the alternative finance market. Even though businesses can't rely on the banks to support their growth, alternative lenders are offering viable solutions to help small businesses flourish.
These lenders offer bespoke finance solutions tailored to each business, rather than a standard business loan. For some people these solutions are even more attractive than a loan, as finance options such as invoice finance can reduce the chance of ongoing debt.
Crowdfunding and peer to peer lending has gained traction in the past decade, mainly offering entrepreneurs an injection of capital to get their business of the ground. Other commercial finance options include merchant cash advances and asset finances.
It's easier to get a loan if you know where to ask – speak to Genie Lending today to find out what commercial financial solutions we can offer.
https://www.genielending.co.uk/wp-content/uploads/2017/10/agreement-2548142_1280.jpg
854
1280
Oliver
https://www.genielending.co.uk/wp-content/uploads/2016/03/logo.png
Oliver
2017-10-24 09:30:55
2018-08-03 17:05:10
Is it Getting Easier to get a Loan?