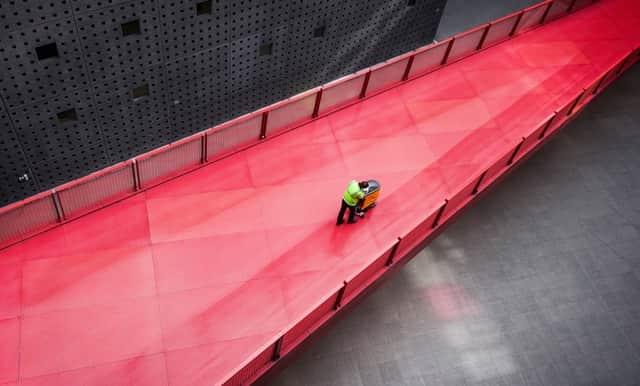 In the current unpredictable economic climate, it's easy to see why some entrepreneurs and businesses are reluctant to borrow. However, capital could keep the company running in hard times until business improves. More investment is often the answer to improving the business and growing the company. When a business loan is properly costed and you know you won't be left in long-term debt, it is often a wise move to save your business from failing.
It's common knowledge that the majority of businesses won't be eligible for a bank loan. Traditional banks are tightening their lending, however alternative finance providers are helping more and more fledgling businesses. The different types of capital available have helped all sizes of companies in a range of sectors to flourish.
Here's how a business loan could save your business.
Grasp Opportunities
In business there are many opportunities which sound like a great idea, from buying an adjacent property in order to expand to investing in bulk in order to offer the best prices. Unfortunately, you can rarely take advantage of these opportunities unless you have money in the bank. If you see a business prospect, it won't be around for long – but a business loan could save the day. Apply through an alternative finance provider and you could have fast cash in as little as a few hours. This type of finance is generally low risk if you know the opportunity will result in a revenue boost.
Asset Purchase
If a company relies on certain equipment or machinery to produce goods or provide a service, it pays to have reliable, market leading gear. When starting up you'll need a large amount of capital to buy all the equipment needed – which is why you might need a loan. A business loan could also save the day further down the line when an important piece of machinery is faulty and you need to replace it, but don't have the necessary funds in the cash flow.
Grow and Expand
Why do young businesses fail when they have a strong clientele and a good product? In many cases, it's because they don't have the capital needed to scale up. SMEs can't deliver large orders or hire enough staff to deal with demand when they don't have the cash. A business loan is often the only way firms can stay competitive, achieve growth and ensure they last longer than a few years.
Find out more about secured and unsecured business loans from our knowledgeable finance experts.
https://www.genielending.co.uk/wp-content/uploads/2017/06/Business-Loan.jpeg
386
640
Admin
https://www.genielending.co.uk/wp-content/uploads/2016/03/logo.png
Admin
2017-06-01 11:13:27
2018-08-03 17:04:19
How a Business Loan Could Save Your Business