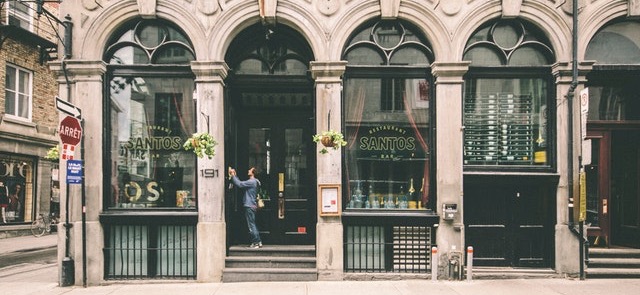 If you're looking to buy a new commercial property or renovate the commercial premises you currently occupy, you might think a business loan from the bank is the only way. However, high street banks are not the only places which can support your commercial property investments.
Finance is a barrier for many businesses, but a lack of cash shouldn't hold you back. In fact, the majority of companies wouldn't have achieved success unless they borrowed money to grow. In order to expand and flourish, you require a funding solution which allows you to purchase the type of property you need – shops, retail units, farm buildings or industrial warehouses.
So is it really possible to buy a commercial property without help from the bank? Yes.
Commercial mortgages from the high street banks
A commercial mortgage is a bank loan which is intended to be used for purchasing a business property. A general business loan will have lower lending limits than a commercial mortgage. This type of mortgage differs from a residential mortgage, and you will likely need a large cash deposit as commercial mortgages tend to cover 70% of the property price.
As always, when borrowing from high street lenders the level of risk is measured precisely and if any factor falls slightly outside the risk profile, the mortgage application will be refused.  It is becoming very difficult to obtain any loan from a bank, especially a mortgage.
Other options to Buy a Commercial Property
Almost all businesses require some sort of premises, whether it's an office or a factory. If you need to purchase commercial property for your business, or you want to buy a business which is for sale such as a B&B or a restaurant, then you don't always have to rely on the high street banks.
The finance market has changed drastically over the last decade, allowing loan brokers and alternative finance providers to offer a range of alternate solutions. They explore funding streams to offer businesses commercial mortgages to companies that would typically get refused a loan from the bank. Alternative finance providers offer tailored solutions to fit your business, whether it's development funding, a bridging loan or a traditional commercial mortgage.
If you need to purchase a commercial property and would like to discuss the options available to you, call our business finance managers on 012020 868843.
https://www.genielending.co.uk/wp-content/uploads/2017/07/Commercial-Property-Mortgage.jpeg
295
640
Oliver
https://www.genielending.co.uk/wp-content/uploads/2016/03/logo.png
Oliver
2017-08-25 09:16:13
2018-08-03 16:41:55
How to Buy a Commercial Property without a Bank Loan