In an unstable economic climate banks are less likely to lend – especially to risky business investments. In today's unpredictable financial market, it is becoming more and more difficult to get approved for a bank loan, which is why the trend for alternative finance solutions keeps on growing. Without these alternative funding options, many businesses would have ceased trading or would-be successful property investors wouldn't have been able to buy a second property.
In 2014, a record £1.74 billion was raised through alternative finance models. So isn't it time you found out more about it?
Advantages of Alternative Finance
Many alternative finance solutions are ideal for SMEs or start-ups, not just because they will struggle to receive traditional funding, but because they can also benefit from better terms.
Ease of application
More chance of guaranteed acceptance
Flexible funding and repayment options
More favourable terms for the business
Types of Alternative Finance
There are many different variations of alternative finance, and it's crucial to choose the right model for your business. There's also hundreds of different platforms to apply for alternative finance depending on which specialist funding you choose. Some brokers will specialise in all types of alternative finance. Here is a basic rundown of some of the most popular alternative finance solutions.
Banks aren't the only financial institutions with large sums of money to lend. Wealthy individuals can be matched with small businesses to offer an alternative source of funding with more flexible terms.
Pension Led Funding
A good pension is a valuable asset which can be used to secure an alternative business loan.
Invoice Trading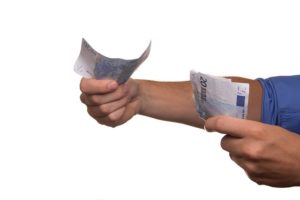 Is cash flow an ongoing issue? Invoice finance is a way to sell selected invoices in order to raise immediate cash to help run your business.
Asset Finance/ Asset Based Lending
Secure a comfortable loan by lending against company assets such as machinery, vehicles or equipment. It is a way to release cash tied up in business assets for you to use elsewhere.
Merchant Cash Advance
Take card payments as part of your sales? If so, you could benefit from a merchant cash advance. This is an innovative funding solution which is related to your monthly turnover in card payments. You repay the funder through a percentage of your daily card receipts so it a short term solution reducing the chance of long term debt.
If you'd like to find out more about the various types of alternative finance and which is most suited to your business, chat to one of our financial experts.
https://www.genielending.co.uk/wp-content/uploads/2017/01/calculator-385506_1280-e1483541985773.jpg
471
800
Admin
https://www.genielending.co.uk/wp-content/uploads/2016/03/logo.png
Admin
2017-01-17 09:00:18
2018-03-07 11:48:53
Alternative Finance Explained