Merchant Cash Advances: The Alternative Business Finance for Retailers, Pubs, Restaurants
A merchant cash advance is one of the innovative alternative finance solutions available from Genie Lending
A merchant cash advance is an alternative finance solution allowing a business in England, Scotland, Wales and Northern Ireland to raise finance using the receipts from card processing terminals as security for the borrowing facility.  If you have processed debit and credit cards for more than 4 months, then you are potentially eligible for an immediate cash advance.
This type of facility is generally related to the average monthly card turnover processed through your PDQ machine with different providers offering different percentages. Some funders will also take into account your non-card related income when agreeing their advance. The normal minimum amount advanced is £3,500 up to a maximum of £500,000.
This is not a traditional loan. A fee is added by the funder to the advance made and you repay that advance by giving a percentage of your daily card receipts directly to the provider.
Use of a merchant cash advance is not restricted to shops, pubs and restaurants, we just find it is most popular with these types of business, but we have also helped with unsecured finance for MOT stations, used car dealers, hairdressing salons, solicitors, garden centres, hotels and many other small and medium sized businesses throughout Bournemouth and anywhere in England, Scotland, Wales and Northern Ireland.
Example:
A retailer processes £10,000 per month through their card machine.
A funder provides an advance of £6,000 and charges a factor of 30% or £1,800 meaning that the total sum to be repaid is £7,800 over say, 8 months.
Therefore, £15 in every £100 collected in card payments is deducted at source to repay the advance.  On a good day when the retailer takes £1,000 through the till, a deduction of £150 is made and credited to the funder and £850 is paid into the normal bank account.  On a bad day when only £100 is taken in card payments, then only £15 will be repaid.
This takes into account the peaks and troughs of every business without causing undue stress and strain and can be used for stock loans, payment of wages or just general working capital purposes.
How quickly can this be done?
Anything from 3 days to 3 weeks depending on your circumstances.
The facility can be topped up once established so can become an ongoing form of credit to your retail or hospitality business.  The level of finance can grow as your business grows accordingly.
What paperwork is needed?
Normally a minimum of 4 to 6 months of your card machine statements although if you can show 12 months, you are more likely to get a higher advance agreed.
Genie Lending Business Finance Managers will take you through the application process making it as painless and quick as possible.  Enquire about a Merchant Cash Advance for your retail, pub, restaurant or other hospitality business by completing our quick enquiry form.  We offer merchant cash advances with competitive rates to businesses of all sizes throughout Bournemouth and the UK.
Get in touch with us to find out more.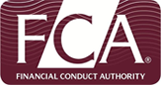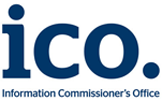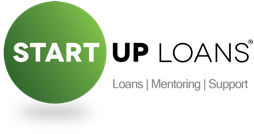 Click here to add your own text
Click here to add your own text